1. Round trip purchase:
At Dworzec Online, you can conveniently buy departure and return tickets in one order. To do this simply click on the gray button "there and back" under "Directions" during search



b. . You will get extra window to choose the return date.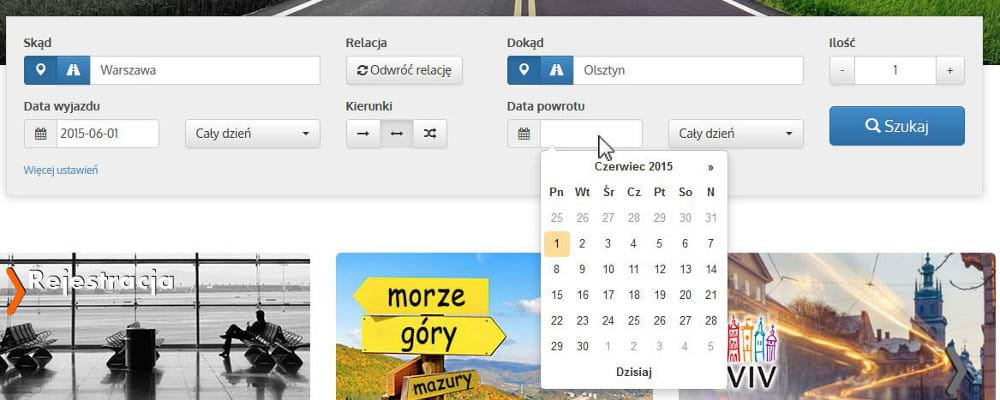 ---
2. The choice of courses: departure and return
With courses available, select the most suitable course of traveling and click the tab to show the return courses:

Choose available return course from the list. On the right side you will see the whole order containing the selected course and return travel.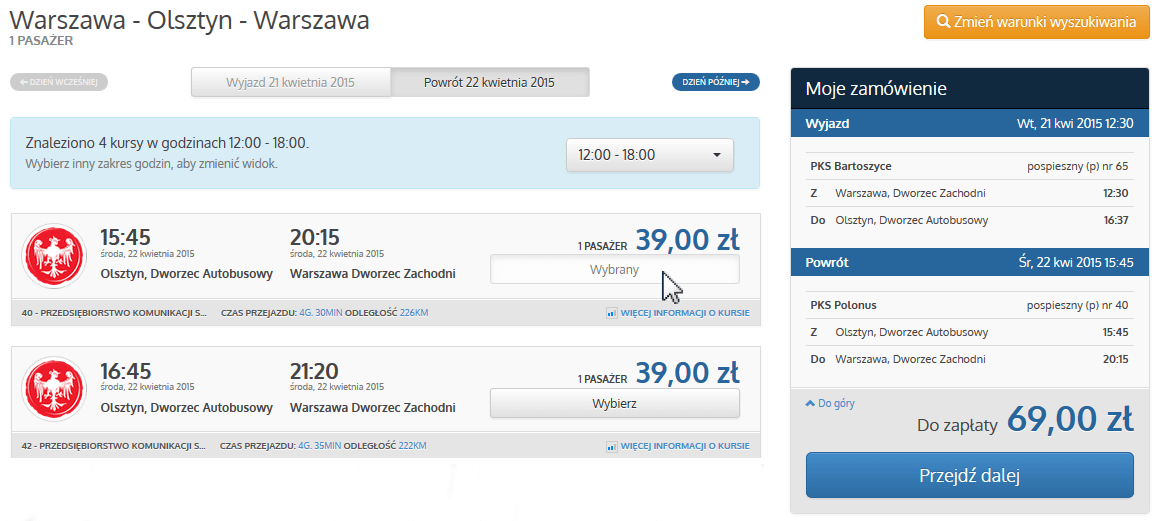 ---
3. Selection of tickets and the promotion types
Choose on each course (departure and return) type of tickets available with relief centers, statutory or promotion (if available).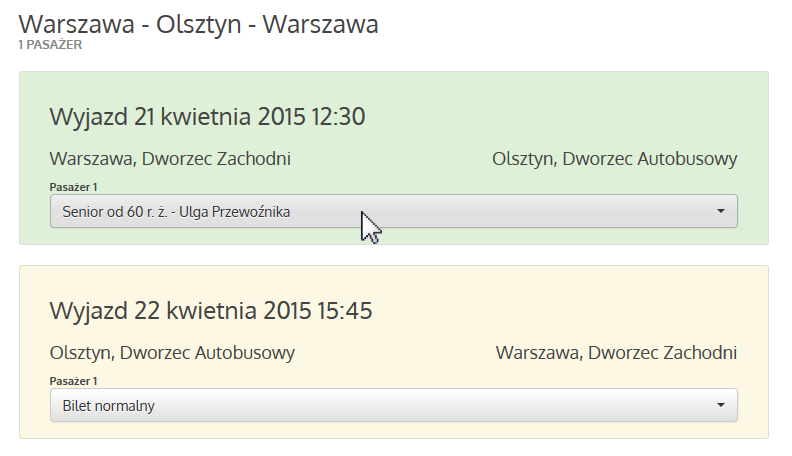 ---
4. Delivery of tickets
If you buy a ticket without creating an account, enter your e-mail address to which the payment message will be sent, which will be the link under which you can get tickets, or in addition, enter the phone number on which the tickets come in the form of SMS. Follow the steps accordingly to the instructions.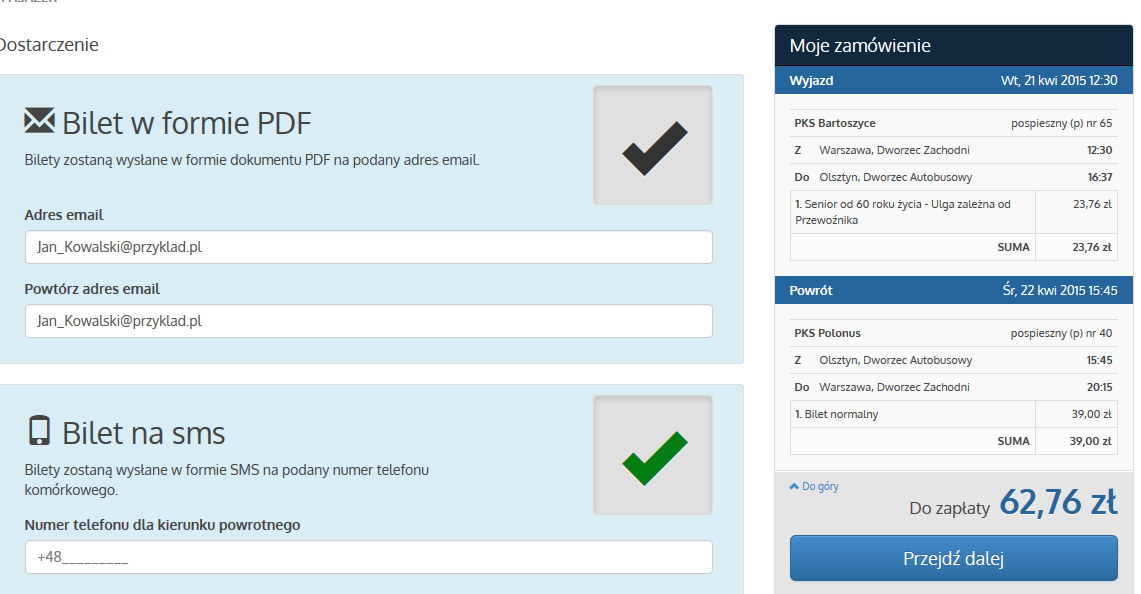 -